Alaska Glacier Camping
<!– FareHarbor calendar of item #246161 –>
<script src="https://fareharbor.com/embeds/script/calendar-small/micaguides/items/246161/?fallback=simple&asn=alaskaadventurecenter&full-items=yes&flow=19136″></script>
Description
Alaska Glacier Camping

The Matanuska Glacier sits in a valley just down the Glenn Highway, only a couple hours drive from Anchorage. Many explore the wonders of this valley glacier by crampon and rope systems, typically during the day. That is, unless you choose to embark on a luxury Alaska glacier camping experience. This adventure is a collaboration from local businesses; MICA Guides, Alpenglow Luxury Camping, and Matanuska Glacier Helicopters.
The Flight
The experience starts with a scenic helicopter tour with Matanuska Glacier Helicopters. They will take you over and into the remote areas of the Matanuska Glacier. These locations are far from the crowds at the toe of the glacier. Once you have taken in some of the most breath taking attributes from the sky, you will land on the ice to meet your team of professional ice guides. They are there to help you settle in and start exploring with their years of expertise and experience.
The Experience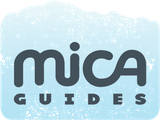 Revel in the privacy of your own personal Alaska glacier camping experience. Once there, you can learn to ice climb, explore giant crevasses, and take in the natural art and intricacies of glacial ice. Your evenings will wind down with a warm fire and glacial cocktails. Simultaneously, a delicious and warm dinner is prepared to be enjoyed, all atop the glacier ice. If you're lucky, while you swap stories around the fire, you might catch the northern lights. The midnight sun and clear starry night skies are superb too.
Accommodations
This trip has the ability to be customized. You can extend or change your helicopter tour options to have more sky time, prepare for a special occasion, or whatever you have in mind. Click Here to contact us for customizations and questions.
After a goodnights rest in your warm and soft accommodations, the sunrise, and your guides will meet you with fresh hot coffee. Enjoy the serenity of the glacier with a hearty breakfast. And then, you'll be ready to hop into the helicopter after exploring the glacier once more with your guides. If you are looking to make the absolute most of your adventure on the Matanuska Glacier, this is the package for you.
The Glacier Overnight Adventure Includes:
A deluxe canvas tent with a queen and twin bed setting (accommodating up to 3 people)
Parkas and warm boots are provided
Luxury bedding
Gourmet meals and spirits
Professional ice instruction and equipment
Scenic helicopter ride to the secluded and private base camp
Explore exclusive ice features